As 2020 comes to a close, we have compiled the top 10 most read articles published by Avionics International this year. Using our web data analytics platform Parse.ly, our traffic monitoring shows that these are the most read articles published between Jan. 1 and Dec. 20, 2020.
Look out for more coverage of the exciting world of aviation electronics and aerospace technology from our publication in 2021. Our regular news cycle will return on Wednesday, Jan. 6, 2021.
10. Airlines in Middle East Adjust to COVID-19 Pandemic
Middle Eastern carriers are resuming limited passenger flights, using the grounding of airplanes to perform extensive maintenance checks, and introducing new airport testing and mask wearing requirements in response to travel restrictions resulting from the COVID-19 coronavirus. This article published on Apr. 17, 2020, covers some of the new policies airlines in the region enacted in reaction to new international COVID-19 related travel restrictions.
9. PODCAST: Airbus A220 Chief Engineer Explains How Cabin Air is Cleaner Than You Think
On this episode of the Connected Aircraft Podcast, we caught up with Jean-François Parent, head of engineering and chief engineer for the Airbus Canada Limited Partnership's A220 program. This podcast, published May 29, 2020, provided a timely perspective on the safety of cabin air associated with passenger concerns about transmitting COVID-19 in-flight.
8. Lockheed Awarded $2.3 Billion in Various F-35 Contracts at Year's End
The Pentagon awarded Lockheed Martin five contracts worth a cumulative $2.3 billion at the end of 2019 for various work related to the F-35 Joint Strike Fighter program, to include logistics services for delivered aircraft, long-lead materials, and upgraded software capabilities. This article, published Jan. 4, 2020, covered the contracts, awarded between Dec. 27-30, 2019 totaled $2.347 billion, per a Dec. 31, 2019 Defense Department contract round-up.
7. First Flight of MagniX eCaravan Showcases Maturity of Electric Aviation
Skies were all-clear for Redmond, Washington-based MagniX's first flight of the largest all-electric commuter aircraft yet. This article, published May 29, 2020, covers the first flight of a Cessna 208B Grand Caravan retrofitted with a 750-horsepower Magni500 propulsion system.
6. FAA Targets 2021 for Launch of Drone Remote ID Service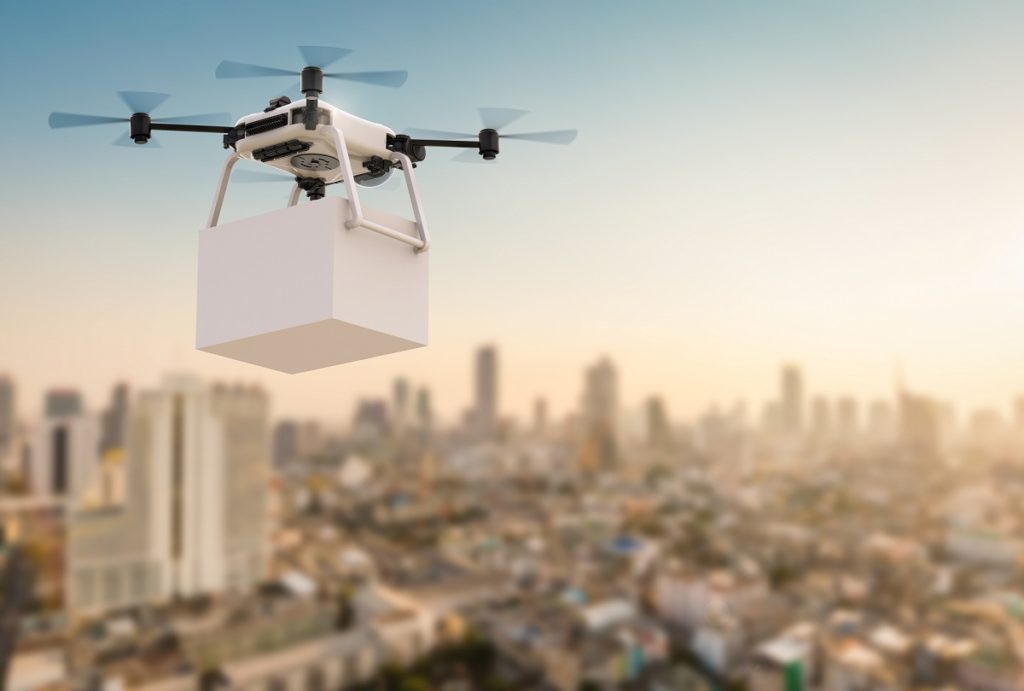 Through the remote ID system, described in the agency's proposed remote ID rule released on December 29, drone operators will be required to transmit via broadcast and network their location, their drone's location, velocity, and identifying data to a centralized system, which a variety of remote ID USSs share and retrieve information from in near-real-time. This article, published May 14, 2020, covered some of the latest updates around the FAA's Remote ID service.
5. Vistara to Become India's First Airline to Feature In-flight Internet
This article, published Feb. 27, 2020, covered a new partnership agreement between Panasonic Avionics and Tata Group subsidiary Nelco Limited that made Vistara India's first domestic airline to offer in-flight Internet access to passengers.
4. Boeing 737 MAX Certification Flight Waiting on Software Validation
This article, published on Apr. 30, 2020, covered some of the latest updates around Boeing's 737 MAX flight control software update.
3. Investigators Reviewing Crashed Pakistan Airlines A320 Flight Data Recorder in Karachi
This article, published May 26, 2020, covered a report on accident investigators recovering the flight data recorder (FDR) from the Pakistan International Airlines (PIA) flight PK-8303's Airbus A320 that crashed upon landing on May 22 near Jinnah International Airport.
2. Palantir Forecasts Major Increase in Its Share of DoD, Other Federal Software Business
This article, published Nov. 2, 2020, covers a forecast by Denver-based Palantir Technologies, Inc. noting a major future increase in the company's share of DoD, intelligence community, and other federal software business, as the company seeks to become the "central operating system for all U.S. defense programs," per last month's prospectus for the company's initial public offering (IPO).
1. Elon Musk Talks Starlink, 5G, Education and More at SATELLITE 2020
Our most read article of the year borrows coverage from sister publication Via Satellite Editorial Director Mark Holmes' coverage of Elon Musk at SATELLITE 2020.
"If the schedule is long, the design is wrong," was an adage shared by SpaceX Founder and Chief Engineer Elon Musk as he waded into a range of topics on the first day of SATELLITE 2020 — from the value of a college education, management by rhyming, and updates on Starlink and Starship — while name-checking everyone from Homer Simpson, Sergei Korolev, Bill Gates, Steve Jobs, and Larry Ellison.